Photo Exhibition of "44th Anniversary of Buon Ma Thuot Victory – Paths of History"
(30/01/2019, 10:17)
The Organizing Committee of the 7th Buon Ma Thuot Coffee Festival, 2019 issued Plan No. 02/KH-BTC dated January 7th, 2019 on the Photo Exhibition "44th Anniversary of Buon Ma Thuot Victory – Paths of History".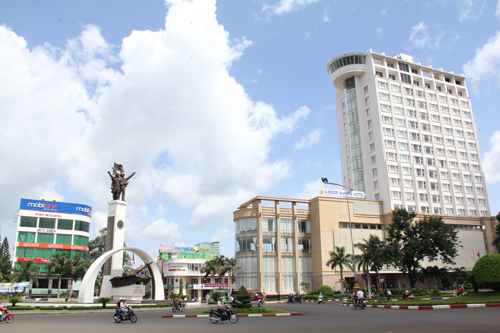 Illustration
The Photo Exhibition aims to introduce images, documents and artifacts about the battles of Buon Ma Thuot, stories - memories of historical witnesses to the people and ethnic minority groups in and outside the province; at the same time promoting images of Dak Lak province establishment and its outstanding achievements in 44 years. Besides, the Exhibitions aims to educate patriotism, to pride the nation and to trust the leadership of the Party and State in the current renovation in the people and especially the younger generation in the province.
It is expected that over 200 photos will be displayed at the Exhibition, including 75 artistic photos and 125 documentary photos. The Exhibition is divided into 4 topics: Topics 1: Buon Ma Thuot - Historical battle; Topic 2: Picture of Dak Lak's Nature – Society - Economy in 44 years; Topic 3: Potential and socio-economic development plan of Dak Lak province to 2020, orientation to 2030; Topic 4: Key and potential agricultural-forestry-industrial products of Dak Lak.
The Exhibition will be opened from March 9th to March 16th, 2019, at the Dak Lak Museum.
LC