Opening Photo Exhibition of the 44th anniversary of Buon Ma Thuot Victory - Paths of History
(14/03/2019, 10:10)
The Organizing Committee of the 7th Buon Ma Thuot Coffee Festival held the opening ceremony of the Photo Exhibition highlighting "44th anniversary of Buon Ma Thuot Victory – Paths of History" on the morning of March 9th. The photo exhibition is taking place from March 9-16, 2019 with the participation of Mrs. H' Yim Kdoh - Vice Chairwoman of the Provincial People's Committee, representatives from neighboring provinces, photographers and visitors.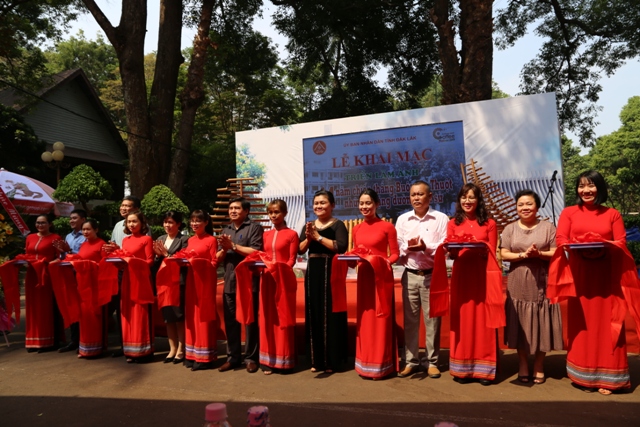 Cutting the ribbon to open the Photo Exhibition
The photo exhibition displays images, documents, objects about the historical battles in Buon Ma Thuot, stories and memories of the historical witnesses about Buon Ma Thuot Victory; images of the construction, formation and development as well as outstanding achievements of Dak Lak over the past 44 years. Besides, the exhibition also aims to educate the young generation about the patriotism, national pride and belief in the leadership of Party and State during the innovation period.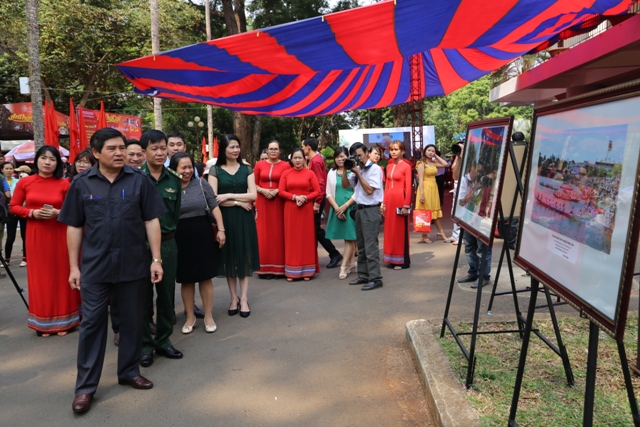 Delegates and tourists visit the photo exhibition at the Provincial Museum
With 200 displayed documentary and art photos including 75 art photos and 125 documentary photos, the exhibition features four main themes: Buon Ma Thuot - the historical battle; Dak Lak's socio-economic panorama over the past 44 years; Dak Lak's socio-economic development plan through 2020 with a vision to 2030; and local potential agro-forestry-industry products.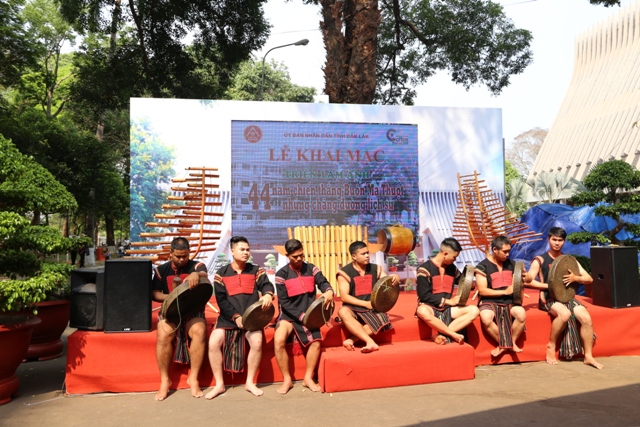 Performance exchange at the photo exhibition
The photo exhibition will contribute to promote the image of Dak Lak people in working and studying processes as well as socio-economic development and help visitors gain a better understanding about the history and people of Dak Lak province.
Source: daklak.gov.vn