Meeting of the Organizing Board of the Competition of Central Highlands Cuisine
(21/02/2019, 14:18)
On the afternoon of February, the Organizing Board of the Competition of Central Highlands Cuisine in the framework of the 7th Buon Ma Thuot Coffee Festival, 2019 held a meeting to evaluate the preparation of the Competition. Vice Chairwoman of the H'Yim Kdoh presided over the meeting.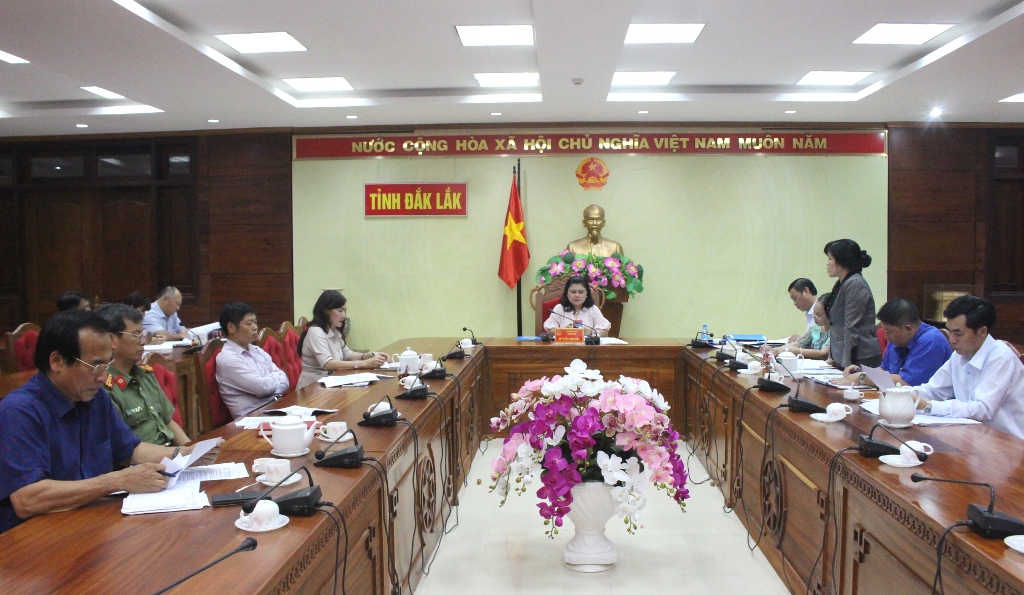 Overview of the meeting
The Competition of Central Highlands Cuisine will be held at the Ko Tam Community Cultural Ecological Tourism from March 9th, 2019 to March 16th, 2019 Buon Ma Thuot with the participation of 60 of nearly 60 units including restaurants, hotels, tourism businesses, etc. in the Central Highlands provinces, food start-up enterprises and Jeollabuk province (Korea).
The Competition has 02 main contents. Firstly, the Central Highlands Food Festival is expected to be held from March 9th to 16th, 2019 (from 8:00 to 18:00 daily) to display, exchange, trade and serve dishes for visitors. Secondly, the Central Highlands Cuisine Competition (scheduled to be held on March 13th, 2019), each participant will select at least 5 main specialty recipes of the unit and locality in combination with at least two coffee-based dishes, aperitifs and desserts that are suitable for main dishes.
Deputy Director of the Department of Culture, Sports and Tourism Nguyen Thuy Phuong Hieu presents the progress of the Competition
Up to now, the Competition's Organizing Board has assigned tasks and directed related members and units to organize specific activities such as: supporting and deploying the Competition's content to hotels and restaurants, tourism units, catering services to know and register to participate in the Competition; summarizing registered participants; preparing to support the participants of the Korean culinary performance and serving team; evaluating and approving the script, the opening and closing programs of the Competition, etc.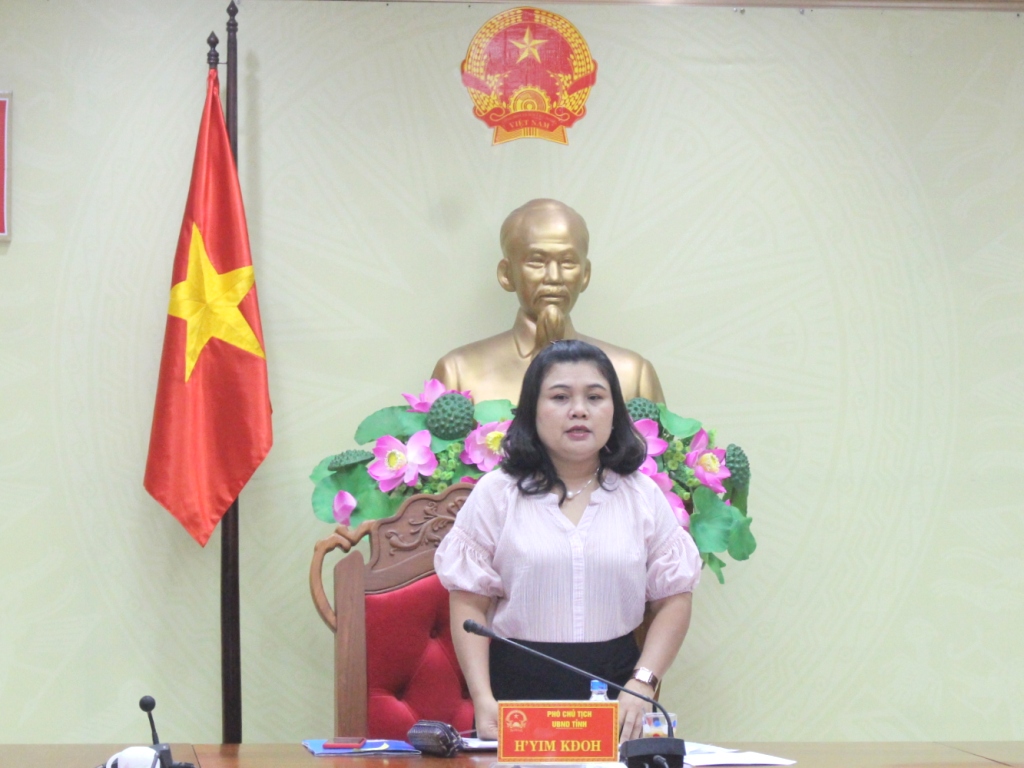 Vice Chairwoman of the PPC H'Yim Kdoh speaks at the meeting
Concluding the meeting, Vice Chairwoman of the PPC H'Yim Kdoh asked the relevant units to urgently advise to soon issue the Competition Rules, strengthen the Jury Board and Secretariat of the Competition. The PPC's Office should continue to coordinate closely with the Department of Culture, Sports and Tourism and relevant units in effectively implementing the Competition; contacting and unifying the specific content the Korean culinary performance and serving team to effectively and accurately introduce to visitors and the people; further coordinating with other agencies in taking measures to ensure public order and security, food safety and hygiene to ensure that the competition will take place safely, seriously and effectively.
The Competition of Central Highlands Cuisine is a practical activity for Dak Lak province in particular and the Central Highlands provinces in general to introduce their local culinary potential, cultural and tourist potentials, historical-cultural relics and scenic places; thereby, attracting domestic and foreign visitors to explore investment opportunities, exchanges and cooperation for mutual development.
Source:daklak.gov.vn