Establishing the Organizing Committee of Highlands Cuisine 2019
(25/02/2019, 10:24)
The Provincial People's Committee issued Decision No.301/QD-UBND dated February 13, 2019 on the establishment of the Organizing Committee of Highlands Cuisine Competition 2019.
Accordingly, the Organization Committee consists of 09 members led by Mrs. H'Yim Kdoh - Vice Chairman of the Provincial People's Committee. Mrs. Nguyen Thuy Phuong Hieu, Vice Director of Department of Culture, Sports and Tourism is the Standing Deputy Head. The Organizing Committee is responsible for organizing the implementation of activities as approved.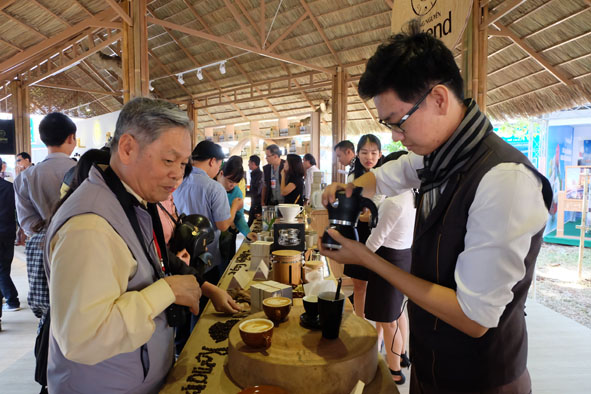 The Organizing Committee will self dissolve after completing the task
Chief of the Provincial People's Committee Office; Directors of Departments of Culture, Sports and Tourism, Health, Provincial Public Security, Chairman of the People's Committee of Buon Ma Thuot City; Leaders of the Provincial Tourism Association; Ko Tam Community Tourism Joint Stock Company; Heads of relevant units shall take responsibility for implementing this Decision.
Ngọc Nhân