Awarding ceremony of Specialty Coffee Contest at the 7th Buon Ma Thuot Coffee Festival 2019
(14/03/2019, 11:04)
On the afternoon of March 9th, the organizing committee of the 7th Buon Ma Thuot Coffee Festival 2019 organized the awarding ceremony of Vietnam's specialty coffee 2019 with the presence of Mr. Y Giang Gry Nie Knong, Vice Chairman of the Provincial People's Committee, Head of The organizing committee of Vietnam's specialty Coffee 2019 Contest.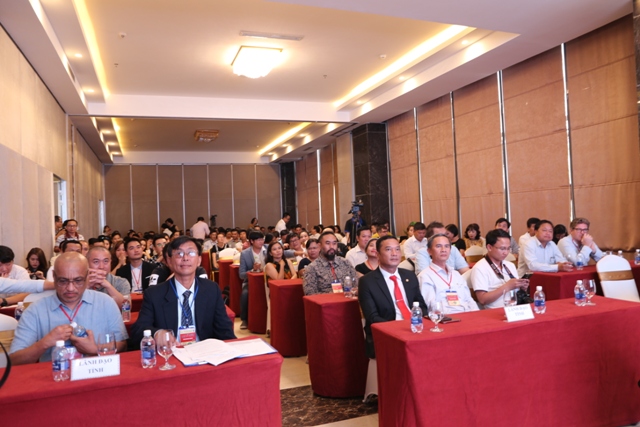 Delegates attend the awarding ceremony
Since Vietnam's specialty Coffee Contest 2019 had launched, the units began preliminary registration and paid participation fee before December 15th, 2018. By January 15th, 2019, the Organizing Committee collected information and supported for the preparation of registered units. Coffee bean samples were collected, sealed and evaluated the quality in February, 2019. The qualifying round took place from the February 28th, 2019 to March 2nd, 2019. The final round was held from March 7-9, 2019. Awards were announced in the afternoon of March 9, 2019. The contest had the participation of 31 units with 42 coffee samples which are produced in coffee growing regions across the country including 34 Robusta coffee samples and 8 Arabica coffee samples.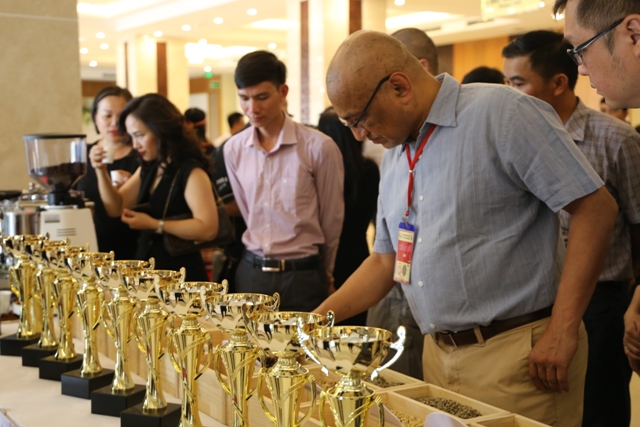 Delegates had a look at the Coffee samples which satisfied standards of Vietnam's specialty coffee at the ceremony.
Through qualifying and final rounds, the Organizing Committee recognized 25 coffee samples satisfying specialty coffee standards; in which, 7 samples of the highest quality coffee were awarded certificates of merit and gold cups by Dak Lak Provincial People's Committee. The contest of Vietnam's specialty coffee was organized in line with the specialty coffee contest models of countries producing coffee in Central America, South America, and Africa. Evaluating the quality of coffee must follow standards, procedures which are issued by the international specialty coffee organization were applied by the world specialty coffee communities. The Organizing Committee also invited examiners who were granted the quality evaluation certificates by CQI (Coffee Quality Institute). In particular, the final round had the participation of well-versed international examiners from Japan, Mexico, Indonesia, Korea, etc.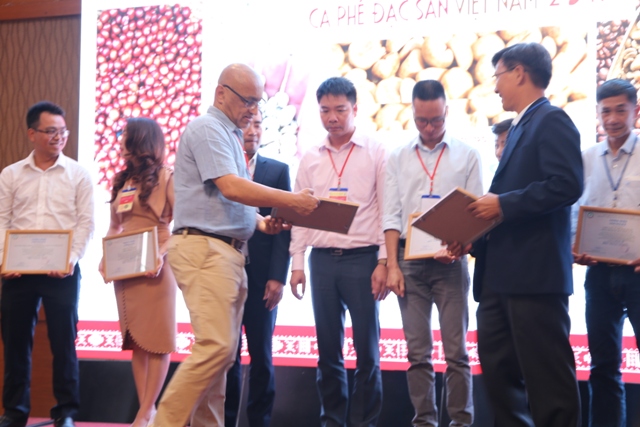 The Board of examiners awarded to the contestants.
Vietnam's specialty coffee contest 2019 was first held in order to discover, honor coffee lots and the coffee businesses that produce coffee meeting specialty coffee standards; to introduce and promote Vietnam's specialty coffee to consumers, domestic and international coffee roasters. The contest is also an occasion to directly connect coffee roasters with specialty coffee production units, to expand the market, to increase the value of coffee beans, to create motivation for coffee growers to pay attention to improve the product quality. Dak Lak Provincial People's Committee committed to create favorable conditions as well as support for the specialty coffee development. Simultaneously, Dak Lak will suggest policies, mechanism for specialty coffee development at the national level in the coming time.
Source: daklak.gov.vn